Automate daily procedures with a comprehensive branch management system right from a tablet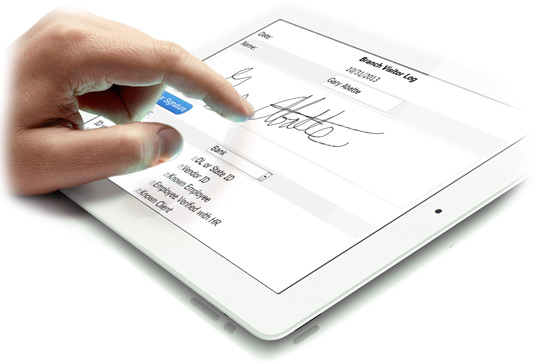 The CORE System™ solution by Team Services Incorporated allows branches to record and store critical procedures electronically on an easy-to-use tablet device. Complete daily procedure paperwork, log vendors in and out, and more. The system is fully customizable to fit the needs of your organization. The kiosk is available in a variety of styles and both the kiosk and interface design can be customized with your logo.
Daily Procedures Automated and Stored Electronically
Log Visitors and Vendors In and Out
Branch Opening and Closing Procedures
Armored Courier Logs
Service Call Management
Comprehensive Management Dashboard
Fully Customizable Interface, Kiosk, and Procedures
Why Electronic?
Many retail financial organizations rely on unmonitored, manual procedures to open and close their branches. This poses a great liability. Team Services CORE System solution can reduce this liability by providing oversight of major procedures in your organization. A comprehensive dashboard shows regional managers with real-time detailed information. The CORE System enables off-site managers to view in-depth procedures as they are being completed, logged-in visitors while still on site, and verify service calls scheduled and completed times. Organizations can fully customize each module to meet its specific needs, and our project management professionals can help assist in the installation and implementation of the CORE System application.
Kiosk and Maintenance Solutions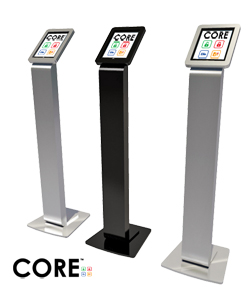 From the interface to the kiosk that secures the tablet, Team Services can customize the look and feel to incorporate your branches branding. Using top-grade materials in our kiosks help protect the tablet from damages and deter against tampering. When you close up shop the kiosks can be removed and placed inside of a secure closet or within the branch vault. The possibilities are limitless.
Team Services nationwide service capabilities provide quick response times to mitigate down tablets through remote assistance and on-site servicing. Insurance and replacement services are also available to provide for new tablets in the event of a total system failure and the need to replace a unit arises.
Software patent pending