ATM Solutions
Team Services Incorporated completes service calls nationally with a top performance rating and short response times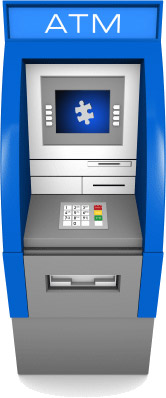 Team Services offers broad maintenance services for dispensing equipment. Our nationwide network of highly trained service technicians helps ensure that our customers equipment are always operating. Team Services works to provide top response times, top quality, and reduced downtime.
Our service force offers a single point of contact that can help meet your needs. A dedicated hotline will help you get the assistance you need to continue serving your customers. Technicians are trained to work on a variety of equipment to:
Remediate faults and basic service disruptions
Clear paper, currency, and card jams
Replace consumables, clean, and perform remedial maintenance
Proactively inspect hardware for potential hardware failure
Resolve issues
Verify ADA regulation compliance
Complete project surveys
All maintenance technicians undergo a rigorous hiring process. When you need services, you must trust those who are coming out. Team Services guarantees that all service technicians are certified, and have the necessary training prior to working on their own.